I'm back from Geneva where, among other things, I briefly visited the headquarter of the World Economic Forum (WEF) to express my appreciation for this organization. Check out my picture :-). In addition I enjoyed a conversation with Jose El Niño – you will find the podcast under the below link.
Claudio Grass, Switzerland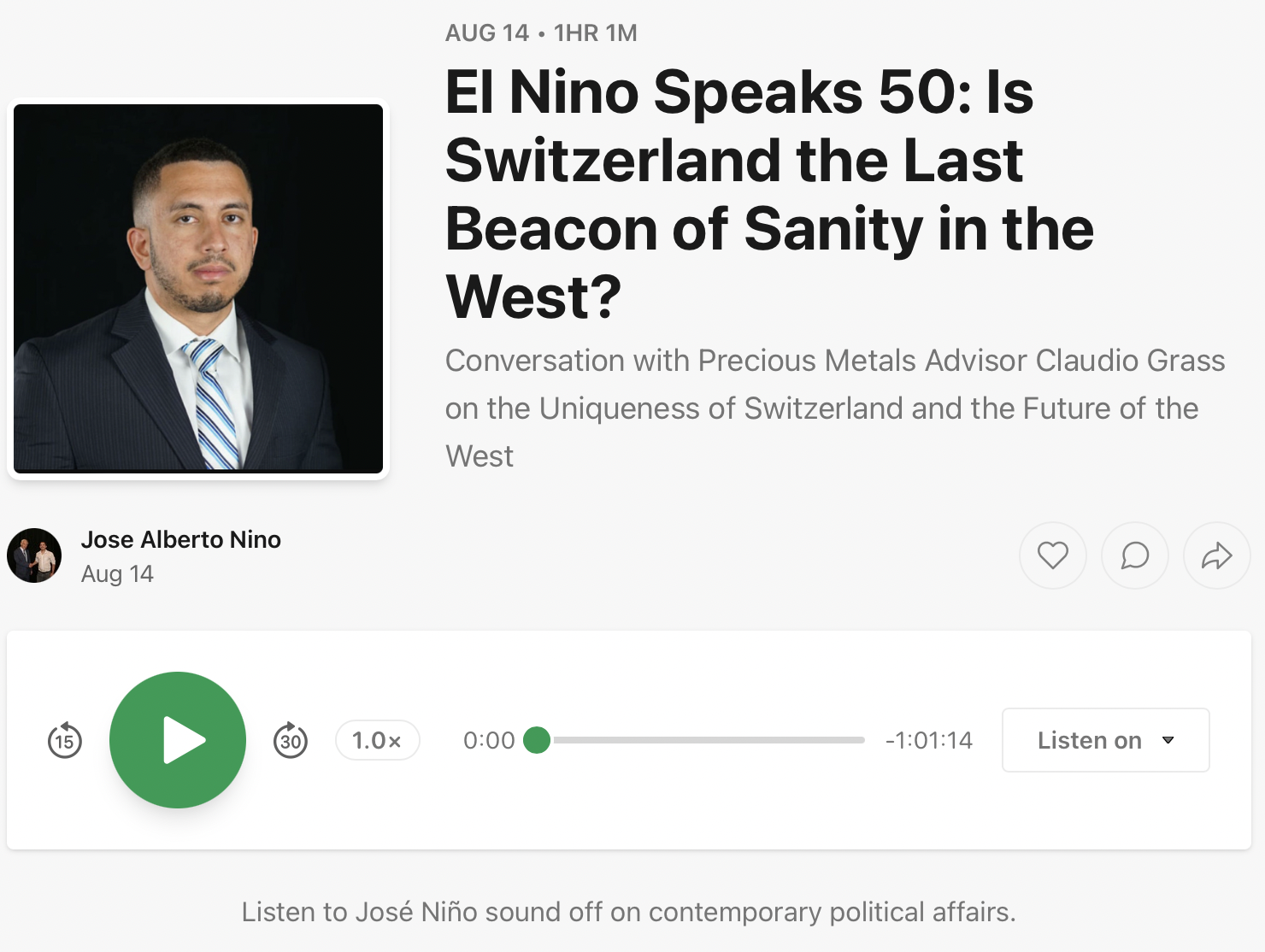 If you want to listen, please click on the following link to the podcast: https://josbcf.substack.com/p/is-switzerland-the-last-beacon-of?utm_source=email#details
This work is licensed under a Creative Commons Attribution 4.0 International License. Therefore please feel free to share and you can subscribe for my articles by clicking here
Full story here
Are you the author?
Previous post
See more for
Next post
Tags:
Economics
,
Featured
,
Finance
,
Gold
,
Monetary
,
newsletter
,
Politics
,
Thoughts
,
Uncategorized